Sep 29, 2021
157
426
63
15
Credits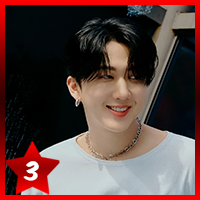 thankfully they're not seriously hurt but hopefully they recover fast ;(

---
"While returning to their dorms after a schedule on
September 20th (Wed), the vehicle carrying Stray Kids
members Lee Know, Hyunjin, and Seungmin was involved
in a minor collision.
After the minor collision, Lee Know, Hyunjin, and
Seungmin immediately visited a hospital and received a
thorough medical examination. None of the members and
accompanying staff in the vehicle were seriously injured,
but as they have sustained mild muscle pain and bruises
medical professionals have advised that they receive
conservative treatment for the time being
Therefore, we inform you that the schedules below have
been canceled or modified
[Canceled]
Milan Fashion Week (Lee Know, Hyunjin)
Seungmin's Birthday YouTube Live (Seungmin)
[Modified]
3RACHA of Stray Kids (Bang Chan, Changbin, HAN) will
perform at the Global Citizen Festival."